< More Posts
Favorite Things to Do in Charleston in the Fall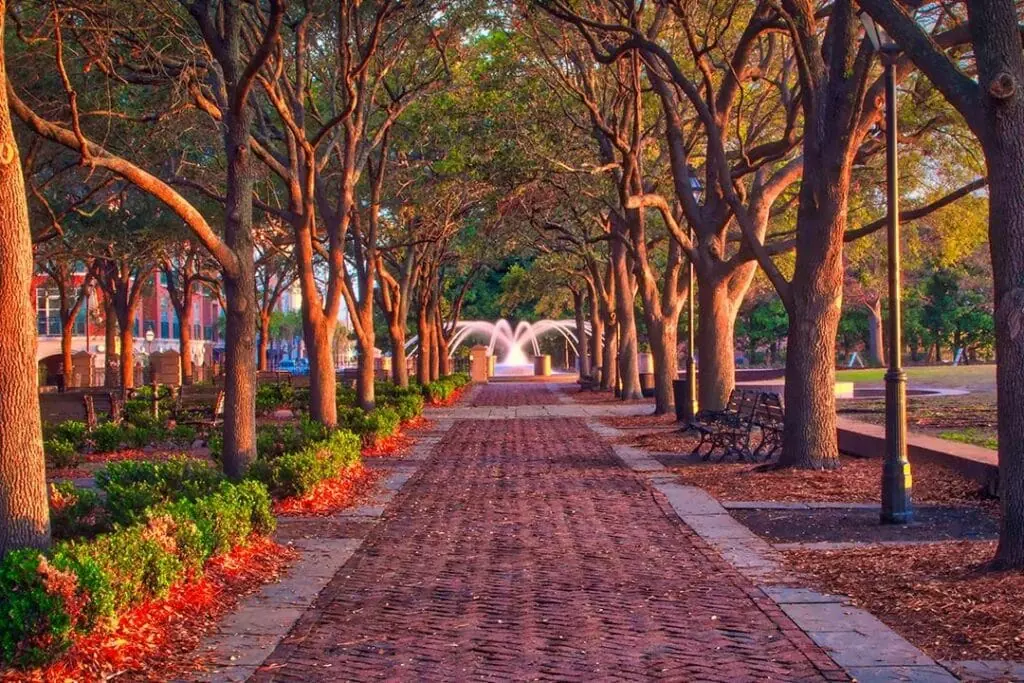 The transition to fall in Charleston is a delightful time of year. With temperatures decreasing and crowds diminishing, autumn is an ideal time to visit! If you're looking to dive into local culture or make it a weekend full of excitement, here are our top picks for your visit to Charleston in the fall.
Seasonal Favorites in the City
The Charleston Preservation Society's Fall Tours
October 11 - November 4, 2023
This society is a non-profit organization that works collaboratively with the locals and government officials to maintain its culture and unique character through community-oriented plans. One of their current programs offers an exclusive opportunity to experience a behind-the-scenes view of the city's most distinguished residences, gardens, and architecture. These special fall tours feature professionals such as historians, architects, and scholars who join each tour with informative narration. Perfect for anyone who is passionate about history or architecture, these tours provide a special look into the authentic charm of Charleston.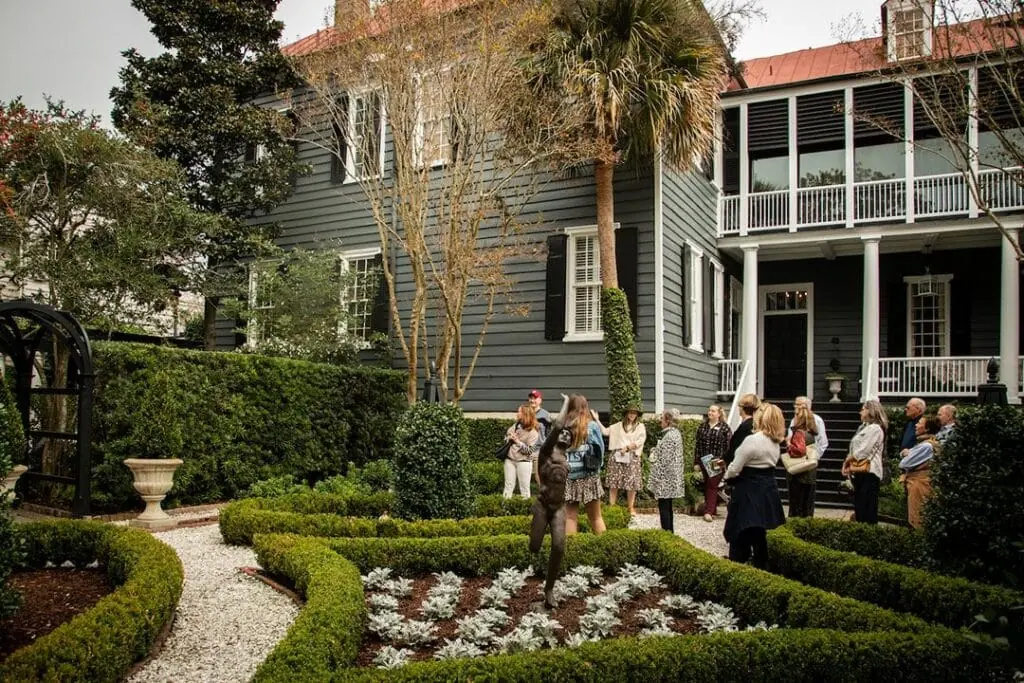 Boone Hall Fright Nights
End of September - End of October 2023
Get ready to be thrilled! Boone Hall Fright Nights is South Carolina's largest multi-attraction haunted event. The event runs on select nights throughout the season with a unique theme every year. Head to Boone Hall Fright Nights for more information about this scary and spectacular attraction. This event is recommended for kids 12 and up.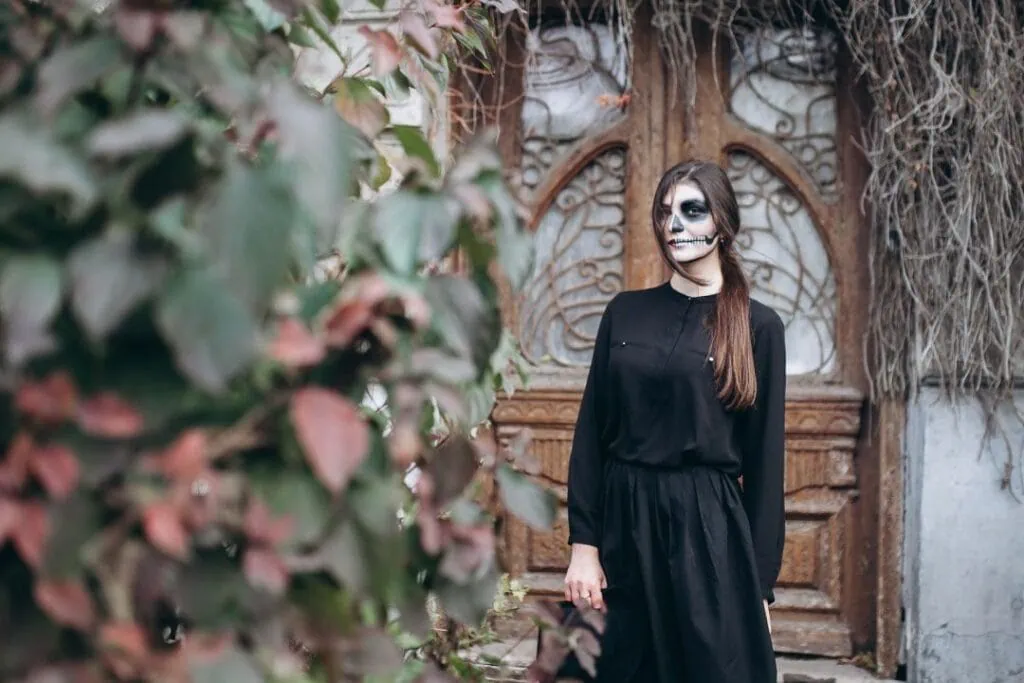 The Haunted Carriage Tour
Available most evenings
During any time of year, the Haunted Carriage Tour from Old South Carriage Co. is popular with visitors. Discover terrifying tales of the pirates, patriots, and prisoners who are said to still inhabit some of Charleston's most noteworthy historic landmarks. After all, Charleston is known to be one of the most haunted cities in America. Also, your guide will share photos of these haunted sightings encountered by other visitors!
Book a Haunted Carriage Tour in advance to reserve your spot!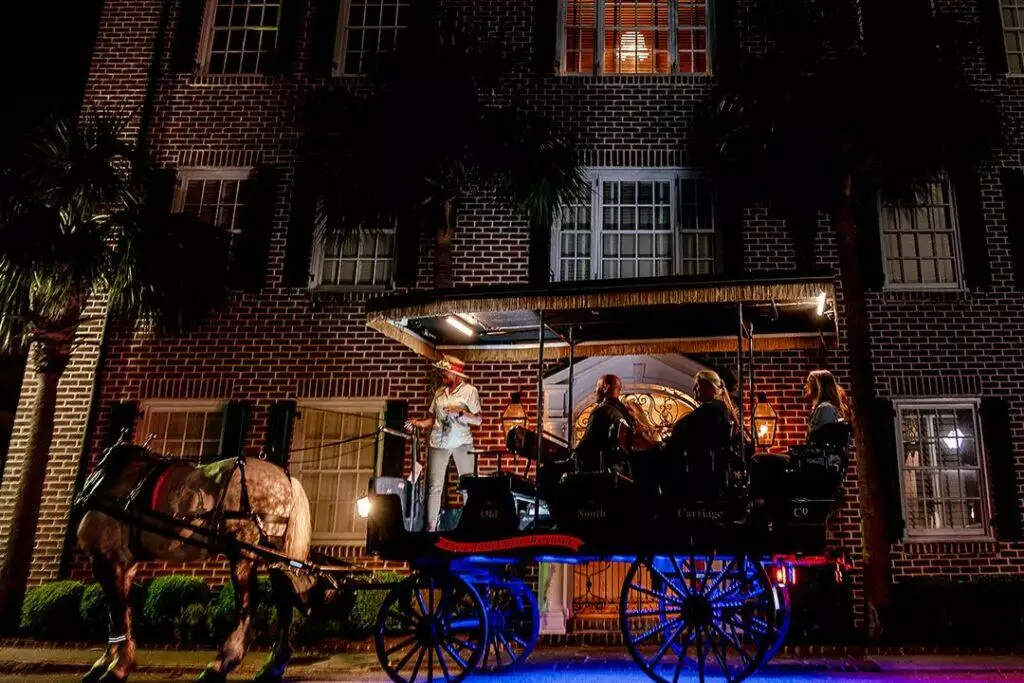 Charleston Fall Festivals
Folly Beach's 50th Anniversary
September 22 - October 1, 2023
Charleston's beach town is preparing to celebrate its 50th birthday in grand style. Get the festivities underway with a 1920s-themed gala evening, an exhibition of vintage cars, a range of beach activities for teams and individuals, and more. For more information and to purchase tickets, please visit 50 Years of Folly.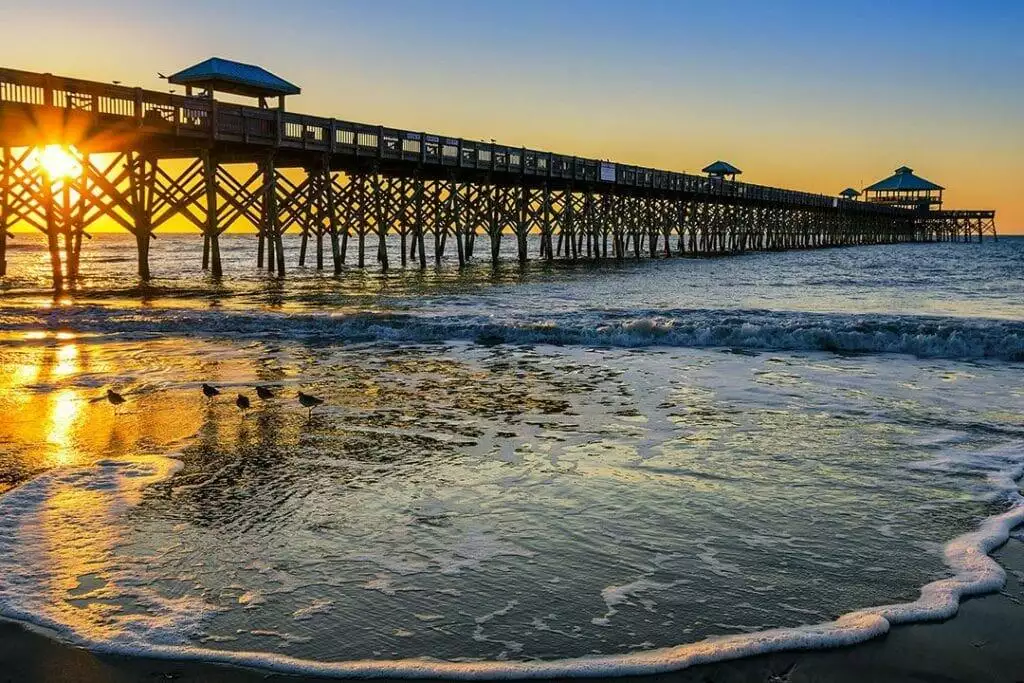 The MOJA Arts Festival 
September 28-October 8, 2023 
Every year, The MOJA Arts Festival pays homage to African American and Caribbean contributions to art and culture. A spectrum of creative expression is featured throughout the event, ranging from visual arts to music, food, dance, poetry, theater, storytelling, and even traditional crafts. The festival provides activities for the whole family to enjoy.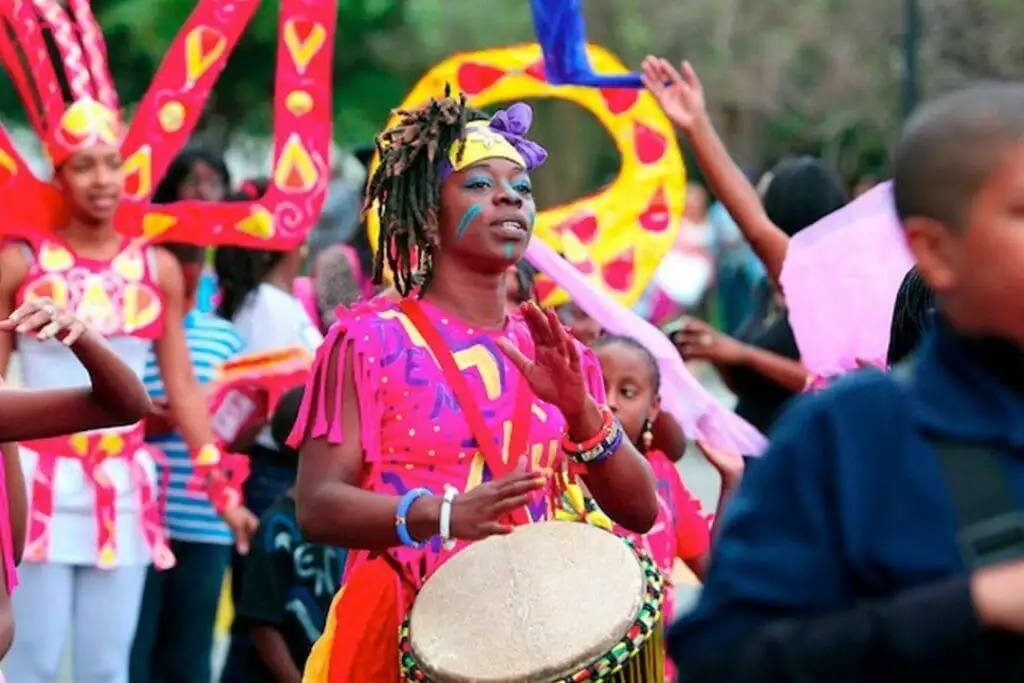 Boone Hall Pumpkin Patch
September 29-October 29, 2023
Step away from the city and head to the farm for some family fun entertainment! Celebrating its 27th season, Boone Hall Pumpkin Patch has earned its title as one of the most noteworthy fall festivals in the state. Participants can look forward to the Halloween Tractor Tour, the Inflatable Giant Slide, the Obstacle Course, the Interactive Honeybee Exhibit, the Rubber Duck Races, and various live performances. Find tickets and information at Boone Hall Pumpkin Patch. It's the perfect location for a day of fun and just a 25-minute drive northeast of Charleston along Highway 17 N.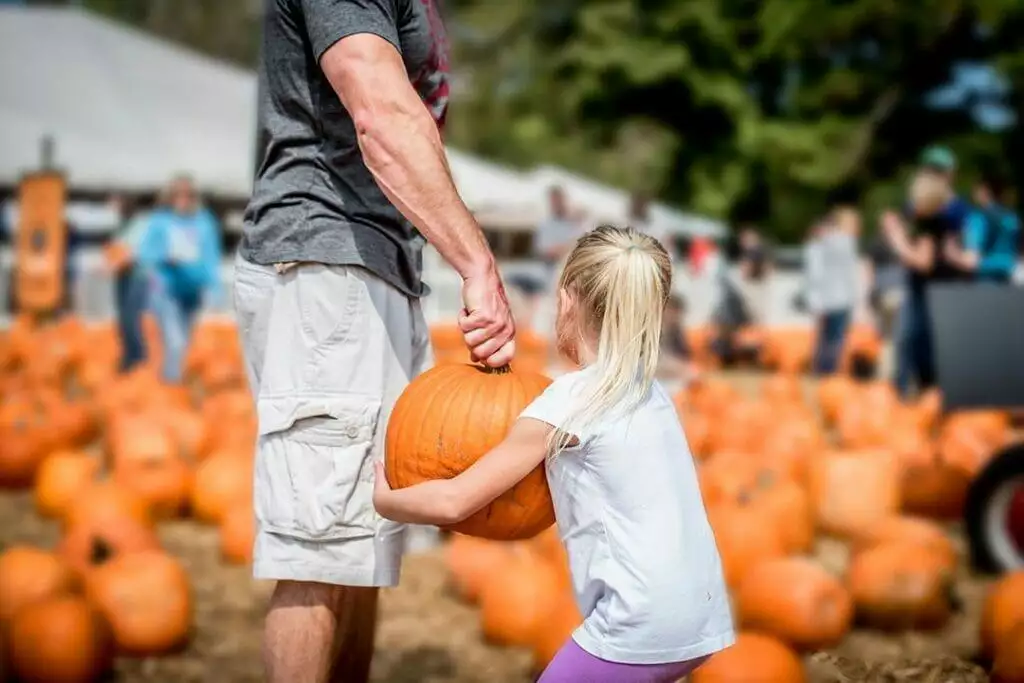 Oktoberfest Charleston
October 14, 2023
Mark your calendar for the Charleston Oktoberfest—a full-day celebration of German culture. Attendees can indulge in authentic German flavors, delectable bakery goods, and a stellar biergarten showcasing local craft brews. The event takes place at St. Matthew's Lutheran Church downtown, from 11 am-7 pm, and 100% of the proceeds will support crucial support to The Red Wagon Food Pantry and St. Matthew's Sharing with a Neighbor (SWAN). Admission is free; peruse the beer, music, and food guide to learn more and buy products in advance to skip the lines.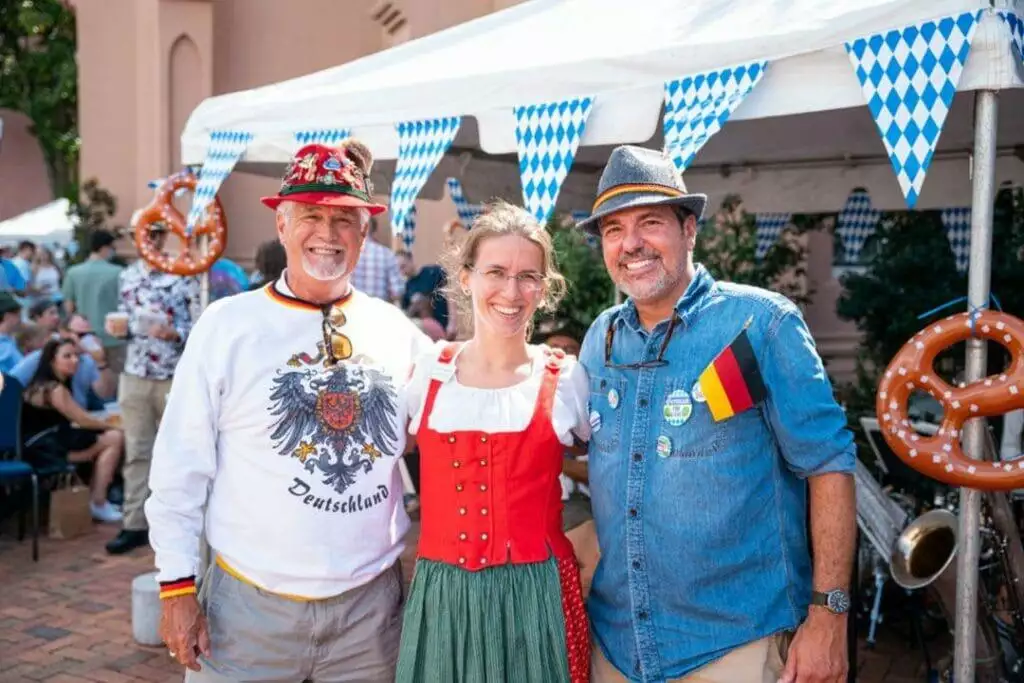 Harvest Festival at Johns Island County Park
November 4, 2023
Every year, the Harvest Festival at Johns Island County Park celebrates seasonal flavors. The event, from 11 am to 5 pm, features a full day of live bluegrass music, pumpkin decorating, archery, and craft booths for early holiday shopping. Join the hungry guests to indulge in local vendors' Carolina barbeque, kettle corn, and other delicious treats. Find out where to go and what to bring to the Harvest Festival.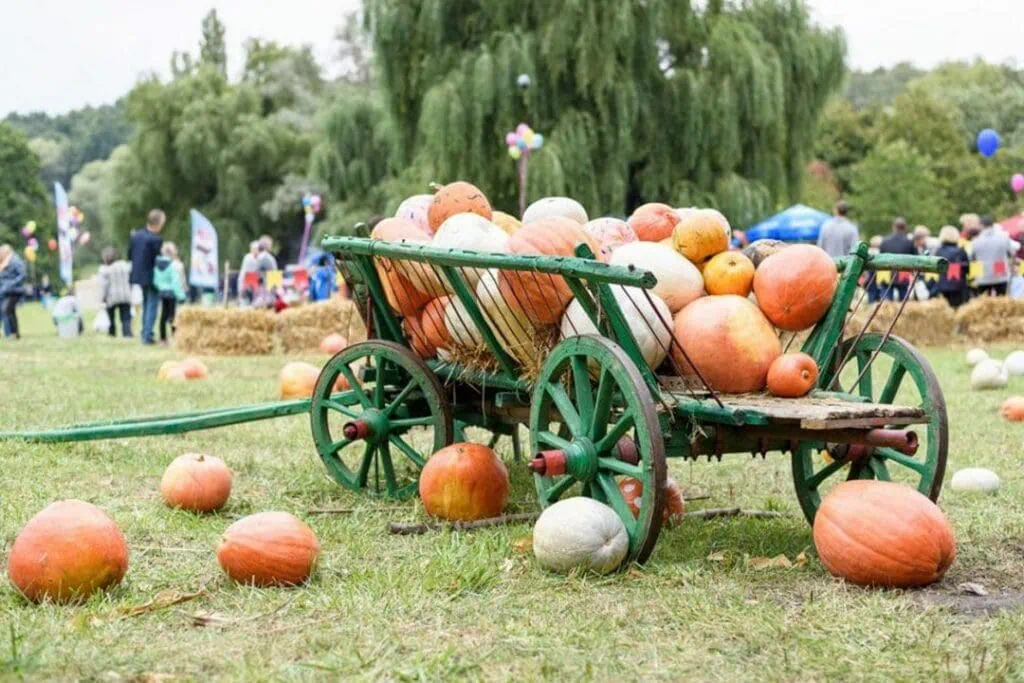 Holy Smokes Festival
November 11, 2023
Come experience the mouthwatering flavors of the South with the Holy Smokes Festival in North Charleston's Riverfront Park! Over 40 renowned pit masters and chefs will cook their delectable barbecue recipes for beef, pork ribs, brisket, and seafood, along with delicious beers and live music. Not only can you get in an all-you-can-eat experience, but your ticket will also contribute to three local charities, helping thousands of families in Charleston.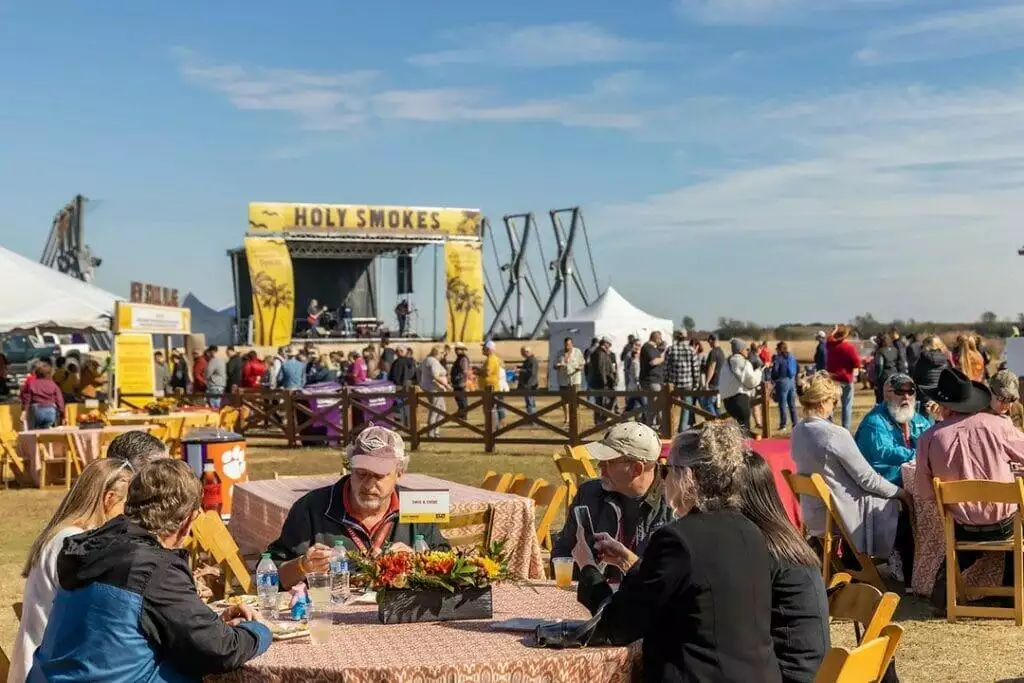 Visit Charleston, SC in the fall and you'll quickly discover why it is a favorite time of year for many guests. Find out more about Haunted Charleston or more tips and travel suggestions for Charleston any time of year on our blog.