< More Posts
21 Fun & Romantic Things to Do in Charleston, SC for Couples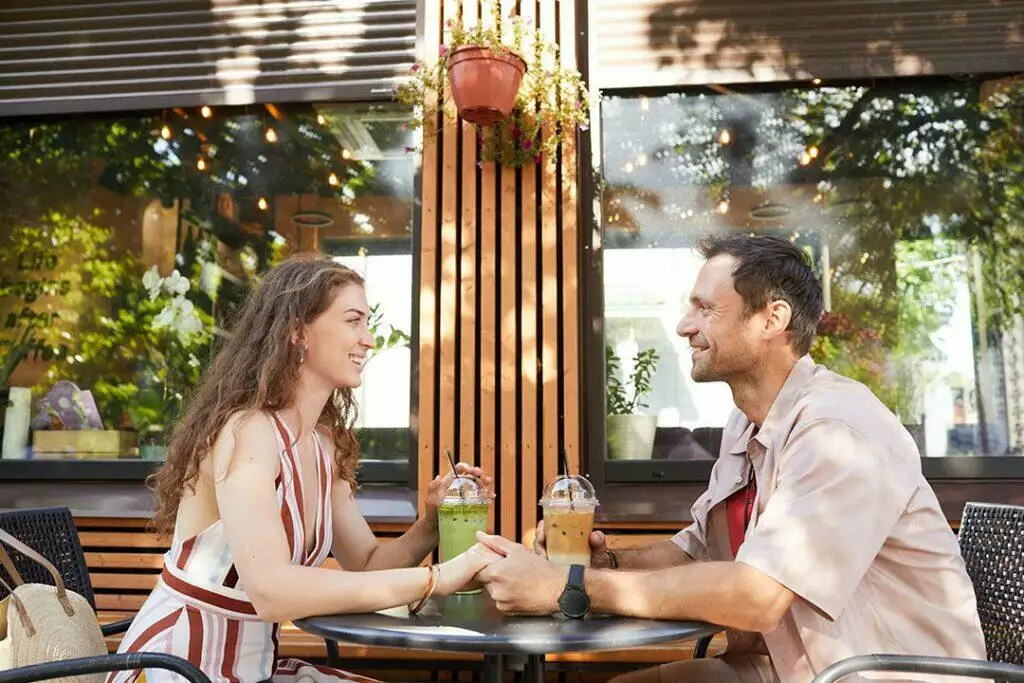 Charleston has been a city of romance for generations and some of the most romantic films on the big screen were filmed here. Who could ever forget the fantastic rowboat scene from The Notebook? Or what about Channing Tatum's dreamy gazes in the teen heartthrob movie Dear John, which featured downtown George Street? Charleston was practically a main character in the film Cold Mountain, starring Jude Law and Nicole Kidman. Charleston has so much that can stir up the romance in all of us — history, music, cuisine, and natural beauty.
If you're searching for something to do with your sweetheart, explore our recommended list of 21 fun and romantic things to do in Charleston for couples. Discover fantastic spots to hold hands, cuddle up, and create your own dreamy scenes in real life!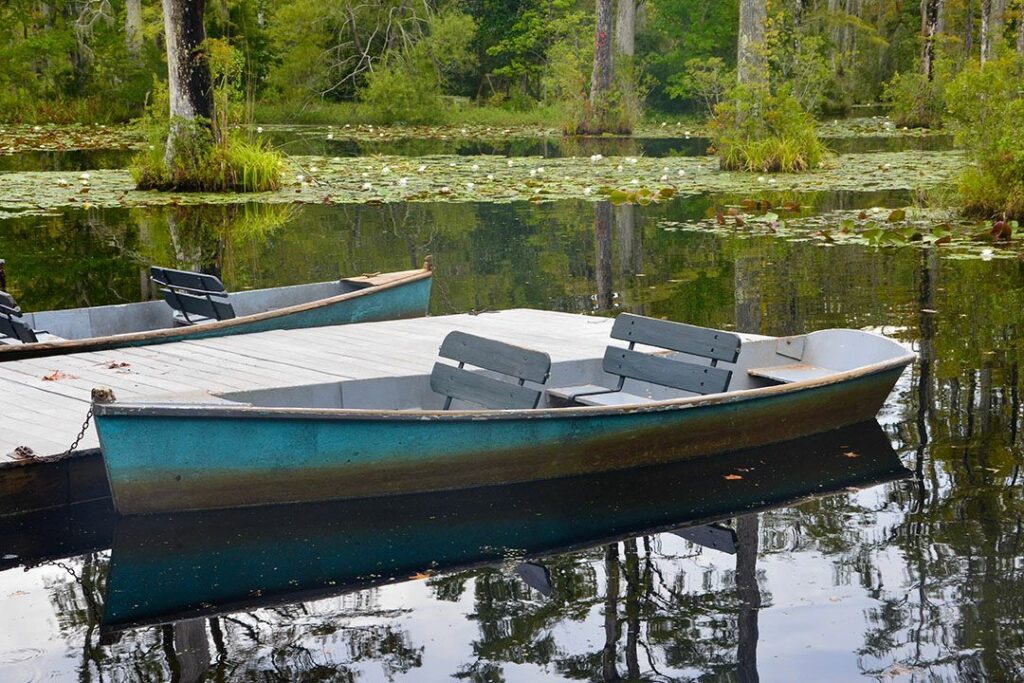 1) Row Through the Swamp in Cypress Gardens
It's the unforgettable backdrop from a scene in The Notebook, where Noah and Allie realize they couldn't live without each other. The Cypress Gardens are incredibly picturesque, with diverse wildlife, ancient trees, and flowering plants that change with the seasons. You and your loved one can walk along the 3.5 miles of hiking paths or simply recreate the rowboat ride by booking a guided or self-guided tour. While you are there, make sure to visit the Butterfly House, a greenhouse filled with birds, butterflies, flowers, and an interesting observation beehive.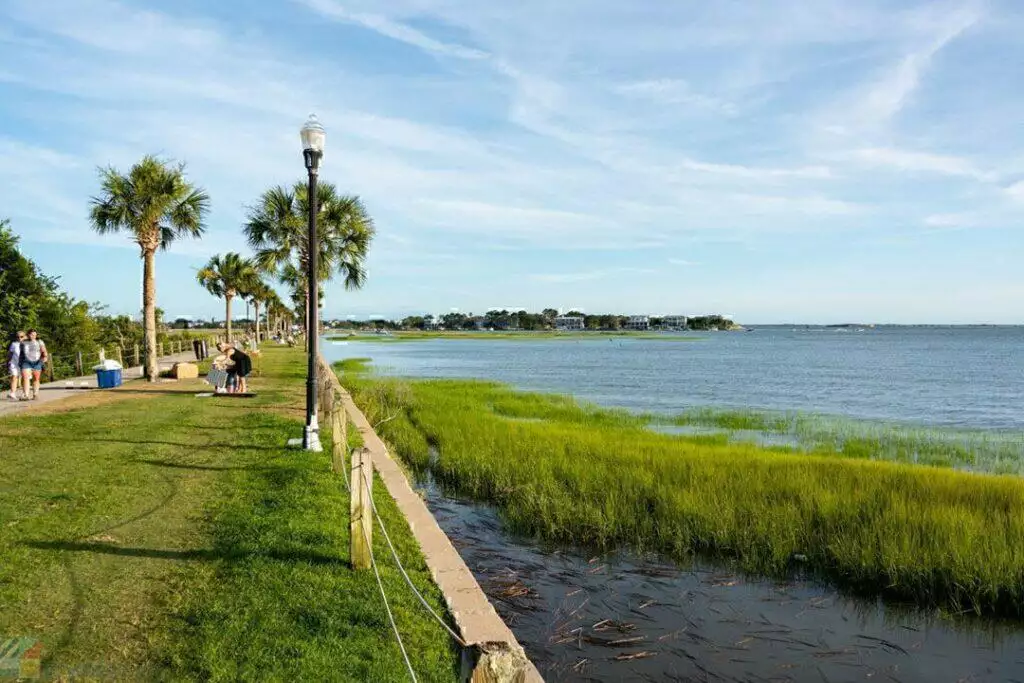 2) Walk Hand-in-Hand for a Sunset Stroll at the Pitt Street Bridge
When exploring all the romantic things to do in Charleston, SC with your partner, make sure you don't miss the chance to take a stroll hand-in-hand at Pitt Street Bridge Park during sunset (or sunrise). This historically significant park, colloquially known as "The Pitt Street Bridge," despite the lack of an actual bridge, offers some of the most spectacular views across Charleston Harbor and Sullivan's Island. It is a favorite local spot for walking, biking, kayaking, or simply sitting on a wooden bench and admiring nature up close. Here, you can slow down, relax, and enjoy each other's company in a magical setting.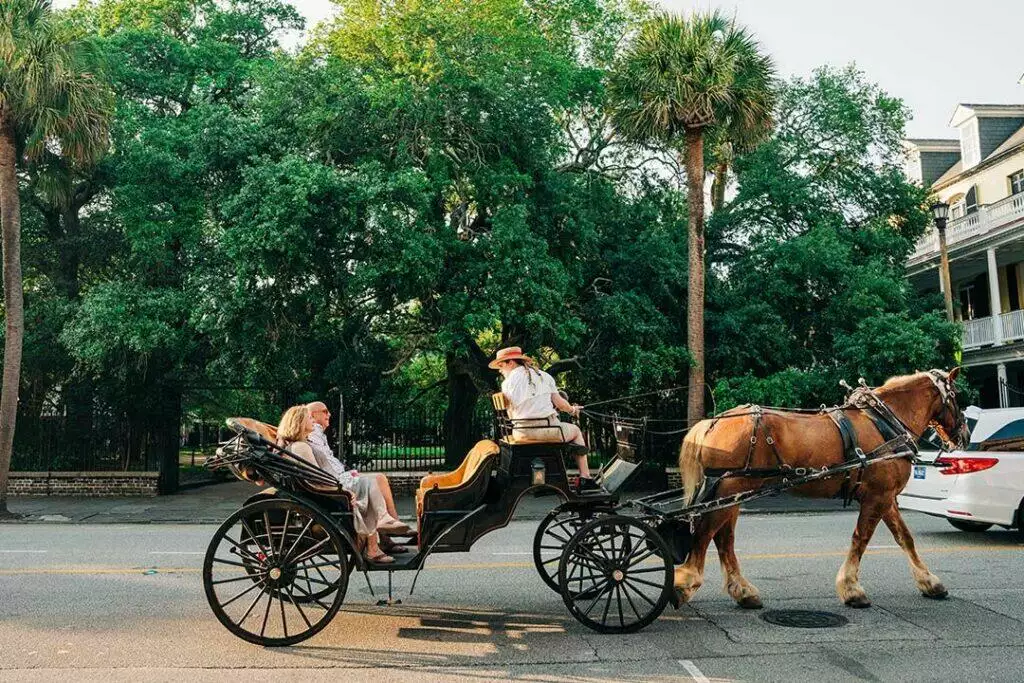 3) Take a Romantic Carriage Ride Through the Historic District
Picture you and your partner nestled in a carriage, surrounded by the allure and heritage of Charleston. The rhythmic sound of the horse's hooves on the cobblestone adds to the ambiance as you pass iconic landmarks, pristine antebellum homes, and breathtaking gardens while discovering their fascinating history and tales. For an even more romantic experience, book a private tour in a vis-à-vis carriage for an enchanting journey through time. Check availability for the Historic Charleston Carriage Tour with Old South Carriage Company.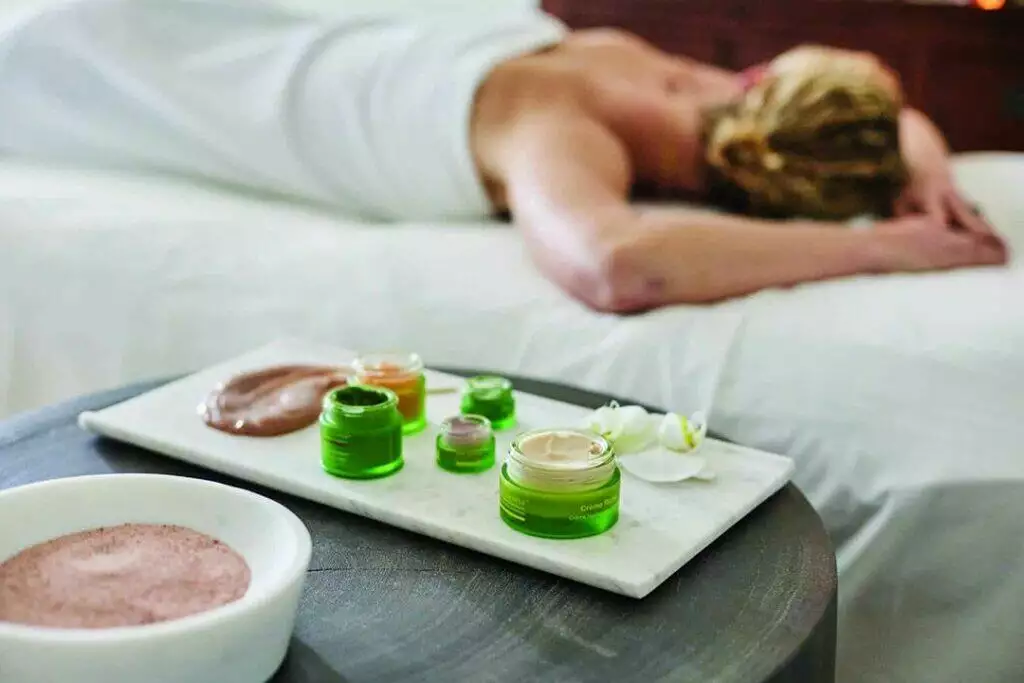 4) Get Pampered with a Couples Spa Day
Taking time to unwind and indulge in pampering is essential for all of us. If you're looking to alleviate stress and reconnect with your significant other, a couple's spa treatment is the perfect option. Charleston, SC boasts a range of luxurious spas, such as the Spa at Charleston Place, where you can indulge in rejuvenating facials, soothing massages, and other revitalizing treatments. Upon booking a massage, you'll both be seated in plush robes, sipping refreshing herbal teas, and relaxing in a serene setting. Give yourselves the much-needed gift of relaxation and take advantage of this great activity to do in Charleston for couples.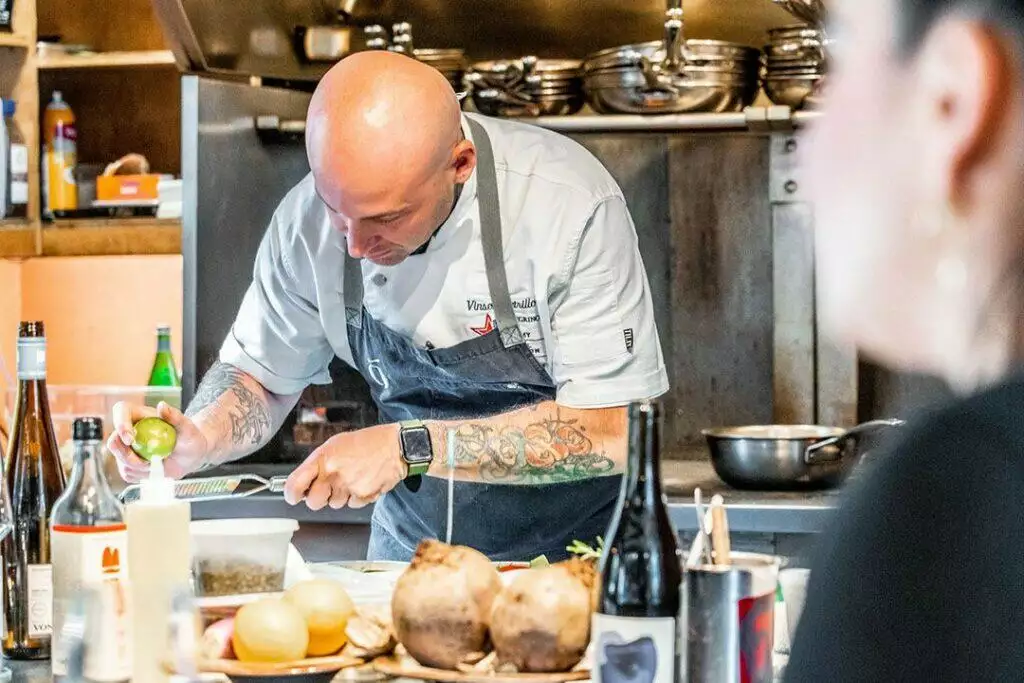 5) Cook Side-By-Side in a Cooking Class with a Renowned Chef
For the foodies and cooking enthusiasts, why not try out this interactive date idea in Charleston? Take a class at one of the most renowned cooking schools in the country. Reserve a culinary experience at The Zero George Cooking School. Prepare a 3-course meal and wine pairing with your sweetheart alongside executive chef Vinson Petrillo, a two-time winner of the show 'Chopped' (or another visiting celebrity chef). You will refine your cooking skills as you collaborate to create a delicious meal in a small, intimate group of eight people in a 200-year-old historic house. Combine your love for good food and, of course, savor your gourmet creation at the end. Cheers to making a delicious memory with your partner.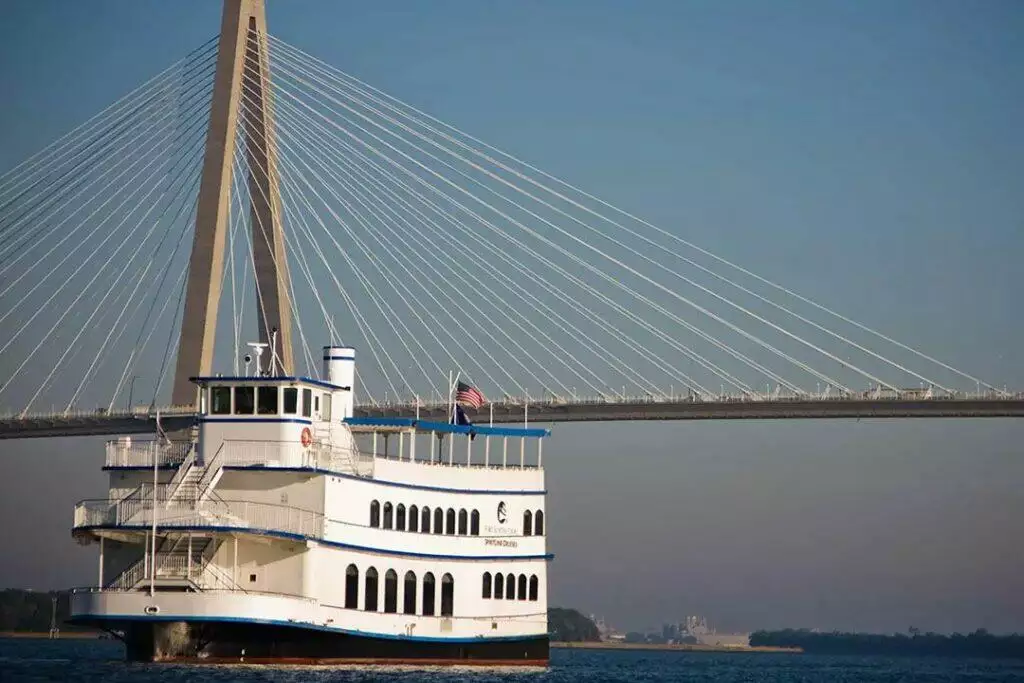 6) Cruise Around the Charleston Harbor for Sunset, Cocktails, or Dining
Take a peaceful voyage around Charleston Harbor for a truly calming experience together. Bask in the stunning sunset during golden hour while you savor a scrumptious meal with a refreshing beverage in hand. Spirit Line Cruises offers options for all moods. It's a must-do activity for couples in Charleston because it allows you to rejuvenate, relax in the warm breeze, and admire the city from a different perspective.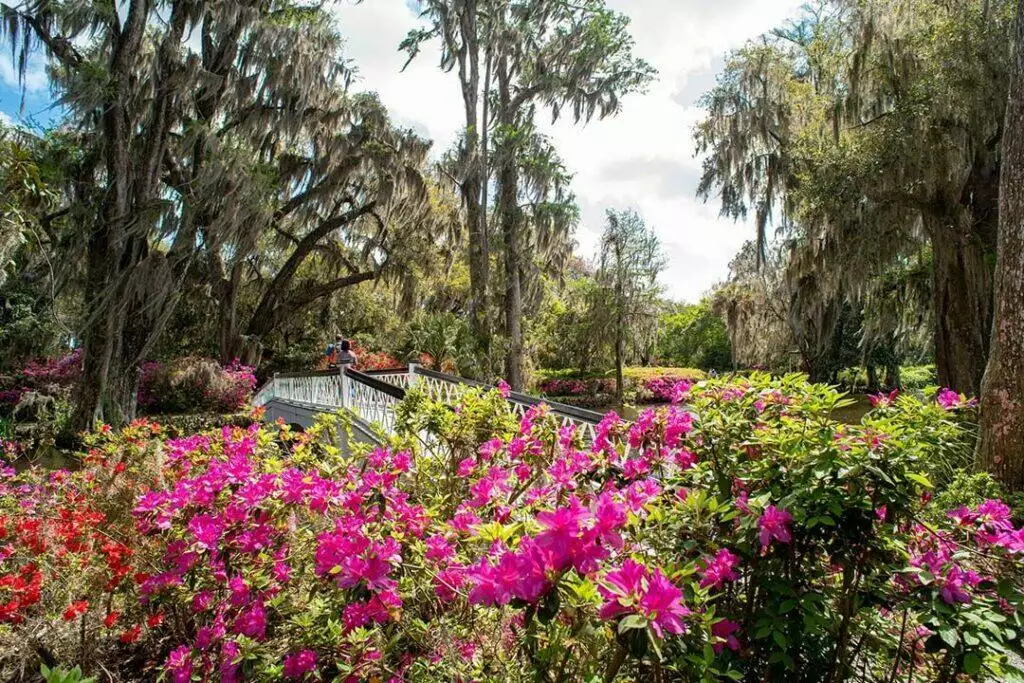 7) Stroll Through One of Low Country's Beautiful Gardens
Discover a horticultural legacy spanning three centuries as you wander through the Magnolia Plantation and Gardens. This haven of tranquility was established by the Reverend John Grimké Drayton in the 1840s to showcase his collection of azaleas and camellias and has been delighting visitors since its post-Civil War opening. While you're here, take a leisurely walk along the original paths that inspired countless artists and writers over the years. Be enchanted by the blooming flowers in the spring or captivated by the rich autumnal hues of the leaves. Magnolia Plantation and Gardens offer an unforgettable experience for every visitor.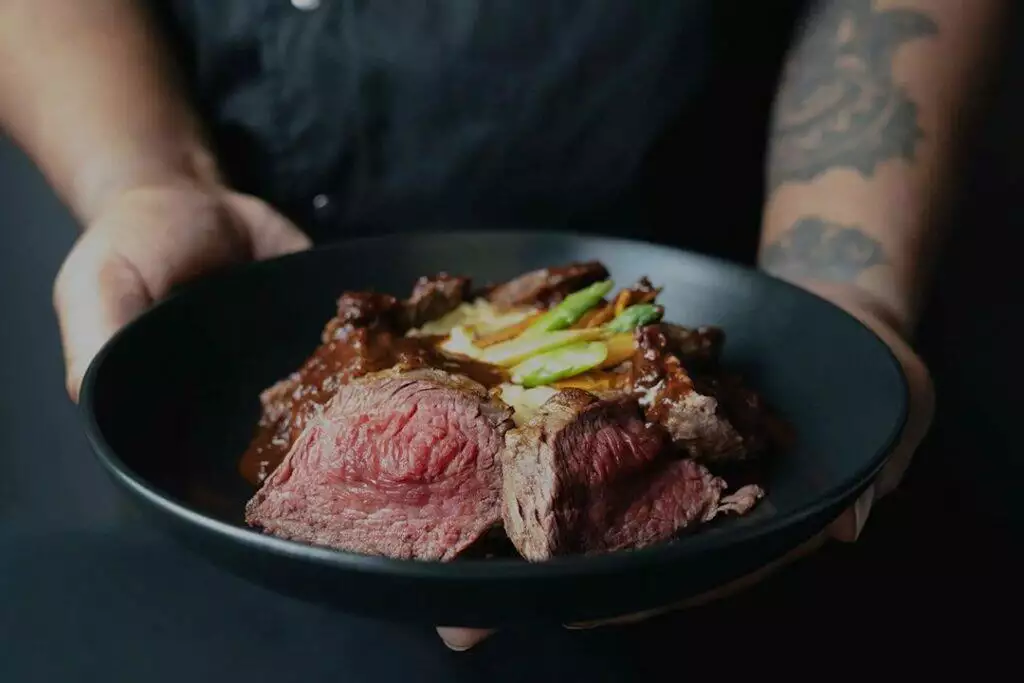 8) Hire a Private Chef for an Intimate Dinner for Two
Indulge in a truly unique and intimate evening with your loved one by hiring a private chef through Food, Fire, and Knives during your visit to Charleston. Let your personal chef curate a fully customized, multi-course meal for you, all within the comfort of your vacation rental. Your chef will bring all the necessary ingredients and equipment for the meal, and even take care of the post-dinner cleaning for a spotless kitchen. Embrace the opportunity to savor delicious flavors together, while devoting all your attention to one another for an elevated date night in Charleston.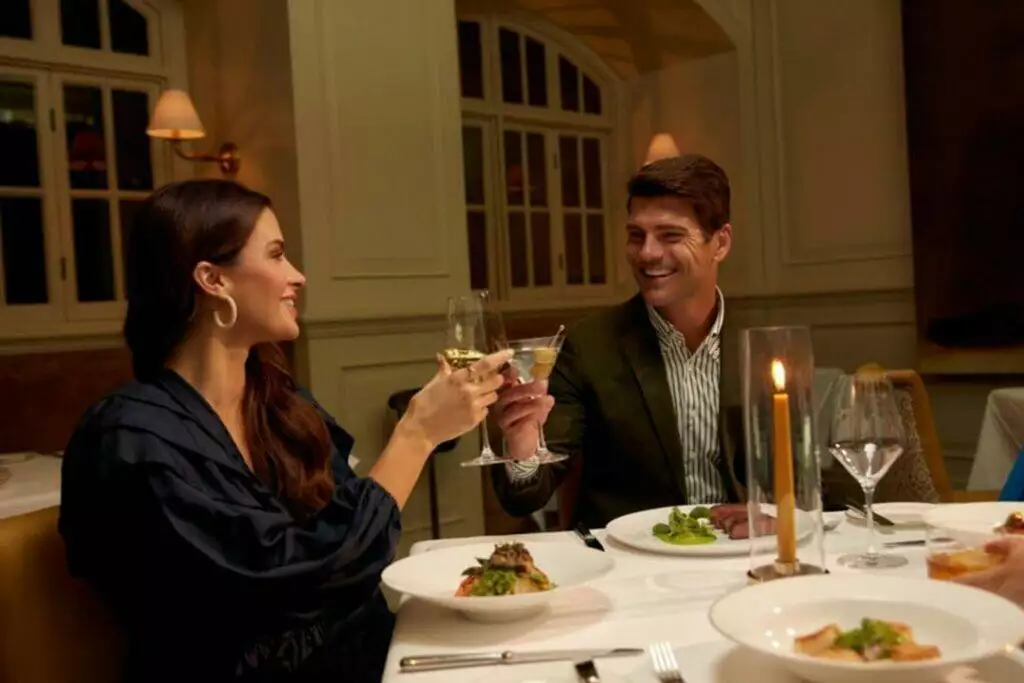 9) Catch Live Jazz at the Charleston Grill
If you are a fan of both jazz music and exquisite cuisine, look no further than The Charleston Grill. Every Wednesday through Saturday from 5:30-10 p.m. and Sunday from 5:30-9:30 p.m., you can enjoy live jazz performances in a warm and inviting atmosphere. Chef Suzy Castelloe has crafted a seasonal menu that expertly balances innovation and traditional Southern flavors. The lovely setting and fantastic food will leave you both feeling relaxed, entertained, and thoroughly satisfied.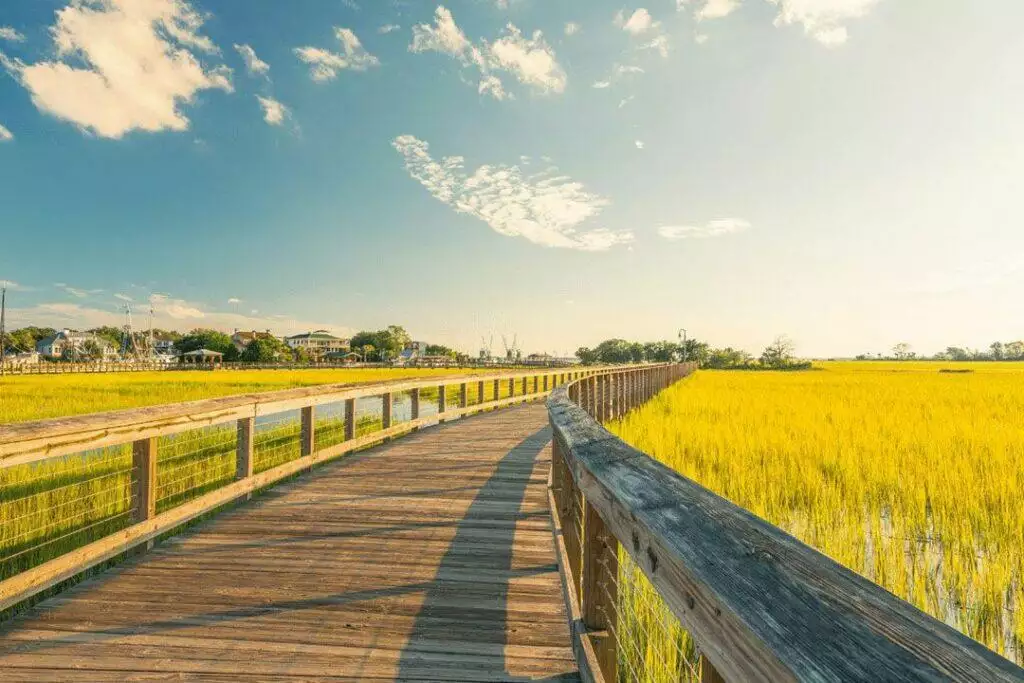 10) Dine and Adventure in the Historic Shem Creek
The charming Mount Pleasant district is a delightful destination that attracts both locals and tourists for leisurely strolls along the 300-foot boardwalk. Despite its misleading name, Shem Creek is actually a sizable estuary, providing the perfect setting for spending a lovely afternoon or evening with your loved one. You can enjoy the pleasures of renting a tandem kayak for an active adventure and finish off the day with a delectable seafood platter and an assortment of refreshing South Carolina microbrews from one of the numerous dining options along the creek. No matter which restaurant you choose, Shem Creek's magnificent westward view will provide a stunning backdrop for an unforgettable sunset experience, making for a memorable and enjoyable day with your love.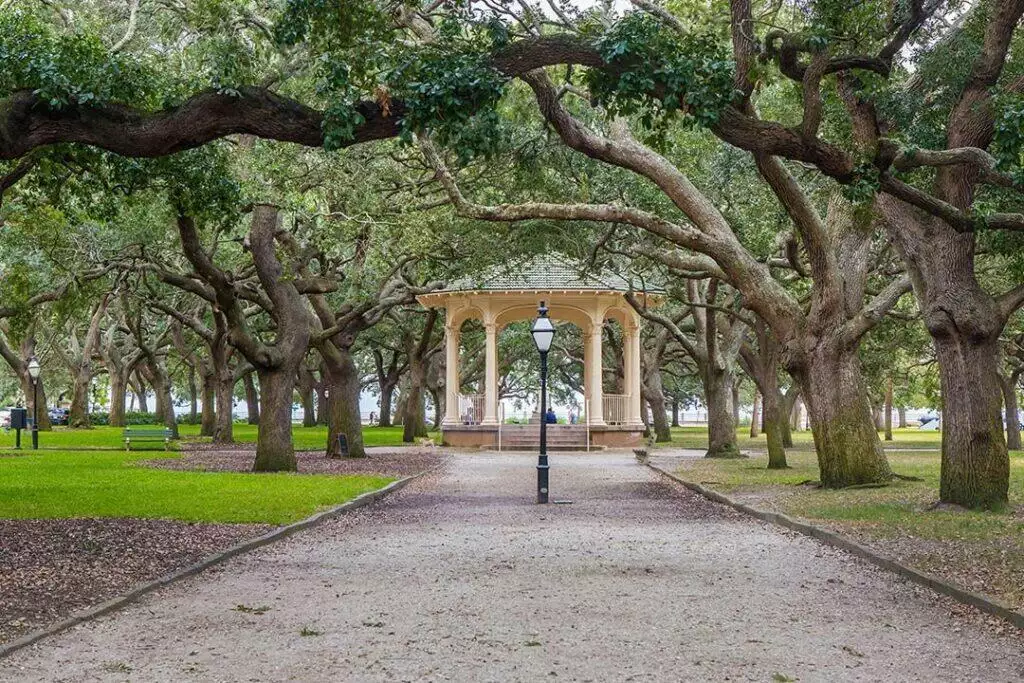 11) Picnic Lunch at Charleston Battery Park
Charleston Battery, established in 1670, is one of the most picturesque parks in the city. Situated on the lower end of the Peninsula, the park boasts a seawall and a long promenade that is perfect for a picnic lunch on the grassy lawn. Choose a shady spot to lay out your blanket and delicious food and soak in the surroundings as you watch the world go by. Depending on your chosen spot, you can enjoy the sight of waves crashing against the seawall, and take in views of Fort Sumter, Castle Pinckney, and more. To cap off your day, take a relaxing stroll to White Point Garden, a garden within Battery Park, and snap a couple of pictures in the famous white gazebo. You may even bump into other love-struck couples searching for that same perfect photo-op!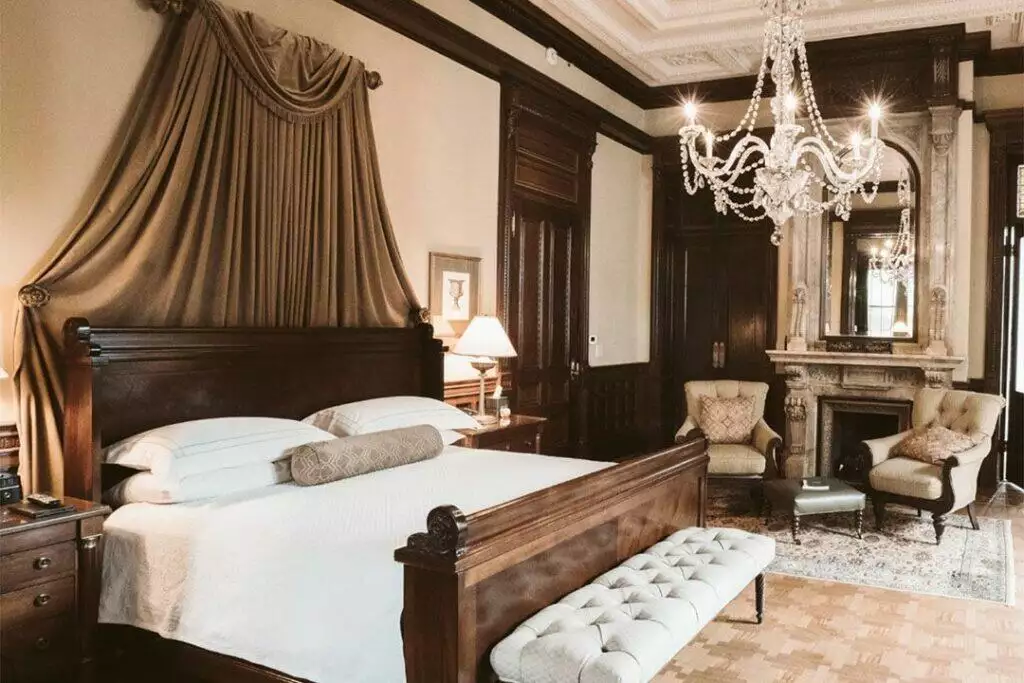 12) Book a Romantic Stay at the Wentworth Mansion
Take the enjoyment of your couple's vacation to the next level with a stay at the exquisite Wentworth Mansion. This historic mansion-turned-hotel exudes elegance and charm. You'll be swept away by the opulent decor and impeccable service as soon as you walk through the grand entrance. Each room and suite is tastefully decorated with antique furnishings and amenities. Enjoy a romantic dinner at the hotel's award-winning restaurant, unwind with a spa treatment, or walk in the beautifully landscaped gardens. The Wentworth Mansion offers the perfect combination of luxury and romance.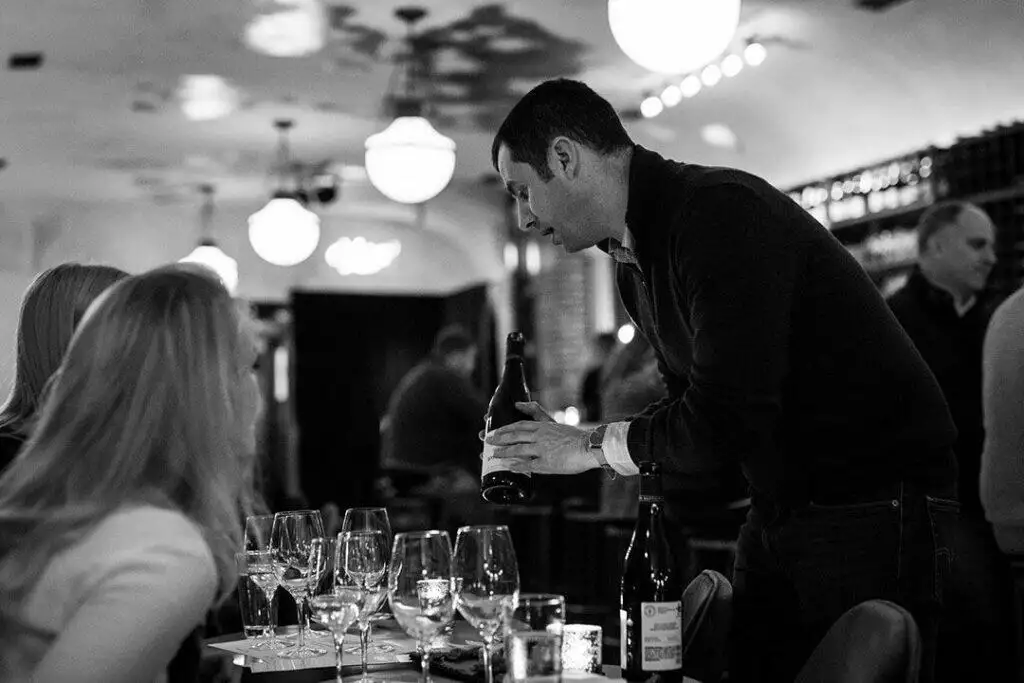 13) Enjoy a Wine Tasting at the Vintage Lounge
Enjoy a sophisticated and romantic evening at the Vintage Lounge, located on Upper King Street inside a beautifully restored historic building. Renowned as the most stunningly designed bar in South Carolina by Architectural Digest, it promises an exceptional experience. Indulge in the Vintage Taste Experience—an exquisite 3-flight or 5-flight wine tasting paired with cheese and charcuterie, accompanied by personalized wine education from the in-house sommelier. Enter an intimate atmosphere that caters to both wine connoisseurs and those who simply enjoy a great glass of vino. So take your partner's hand, and savor the unfolding of love one sip at a time.
14) Ride the Beachwalker Path Bike Trails on Kiawah Island
Experience an active and thrilling outdoor adventure on Kiawah Island by renting bikes and exploring Beachwalker Park, the only public beach on the island's west side. With an extensive 10-mile stretch of the Atlantic Ocean and Bohicket River's shoreline, you can indulge in endless exploration opportunities. It's recommended to plan your biking after high tide for the firmest and smoothest sand experience. As you cycle, be sure to keep your eyes peeled for resident dolphins chasing fish near Captain Sam's Inlet! Conveniently located bike rental shops can be found all over the island. This is a romantic thing to do in Charleston that allows you to embark on a memorable journey that strengthens your bond.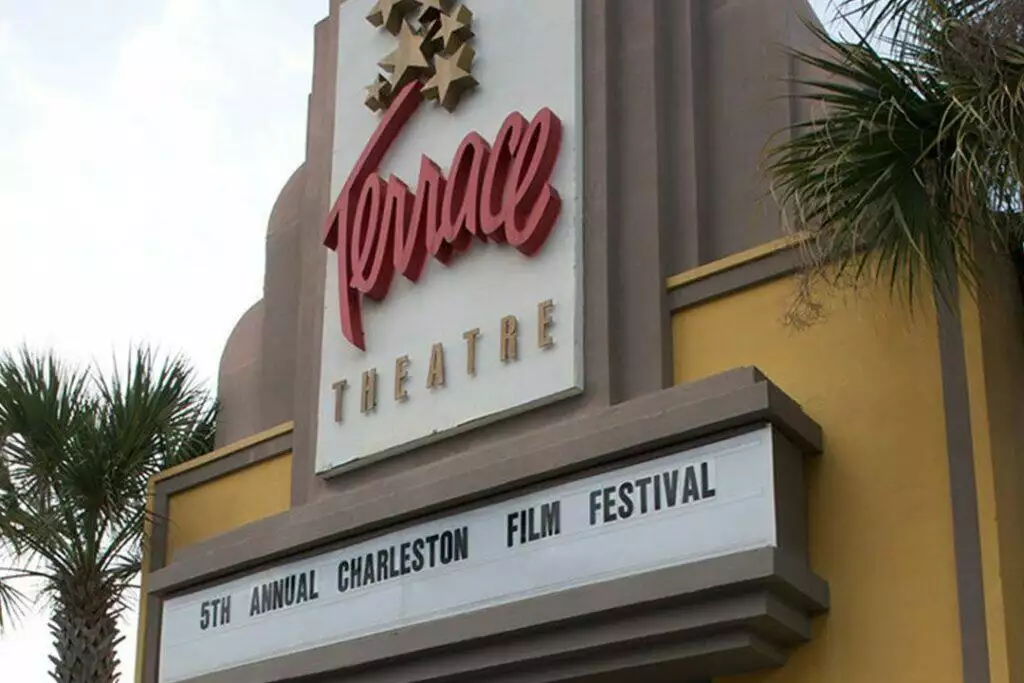 15) Catch a movie at the Terrace Theater
Charleston nights don't always have to be extraordinary; occasionally, a more low-key activity is necessary to balance out all the other excitement, while still kindling a romantic spark. Snuggle up in the comfortable seats, hold hands, and immerse yourself in the latest blockbuster or indie film at The Terrace Theater. This legendary venue has been ranked as one of the top attractions in South Carolina and as one of the top 12 independent theaters in the country. The theater also boasts a diverse selection of both traditional and unique concessions. Whether you are laughing or crying together, or getting swept away in a gripping plot, the Terrace Theater is an ideal location to spend a memorable evening.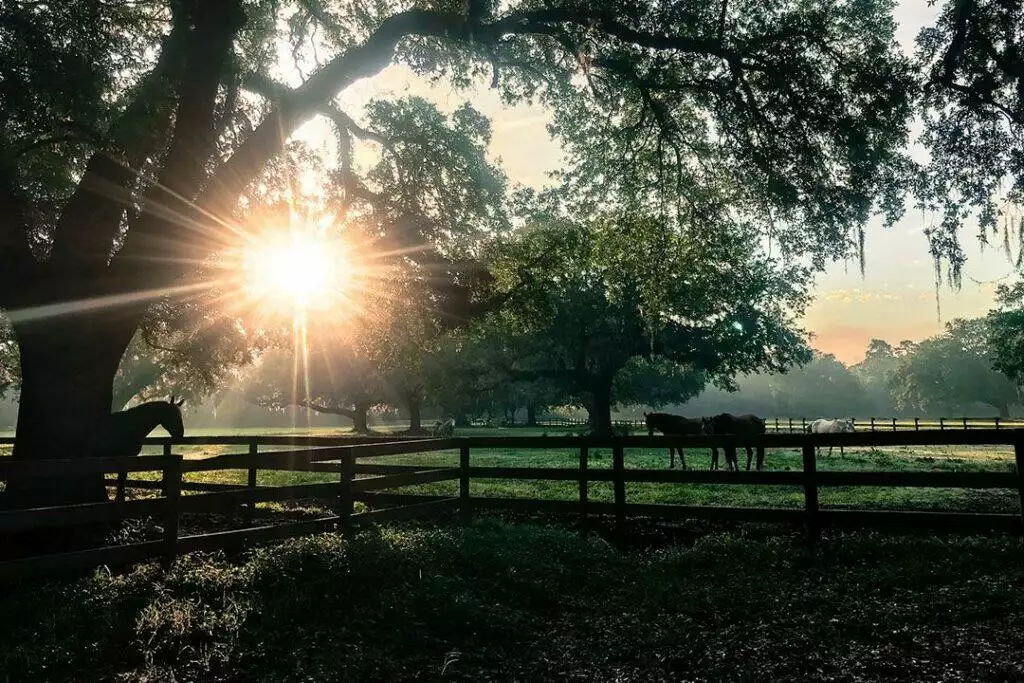 16) See the Beauty of Middleton Place on Horseback
For a change of pace, explore the natural beauty of Middleton Place on horseback! Head to the Middleton Place Equestrian Center for a guided, gentle ride through marshlands. Along the way, see age-old trees, bald eagles, deer, and views of the finest wetlands and green space in the country. On these trails, you will also catch glimpses of the historic Middleton Place. If you prefer a more in-depth tour of just Middleton Place - a revered national landmark with breathtaking gardens - head directly there and savor a leisurely stroll, hand in hand, around this awe-inspiring gem.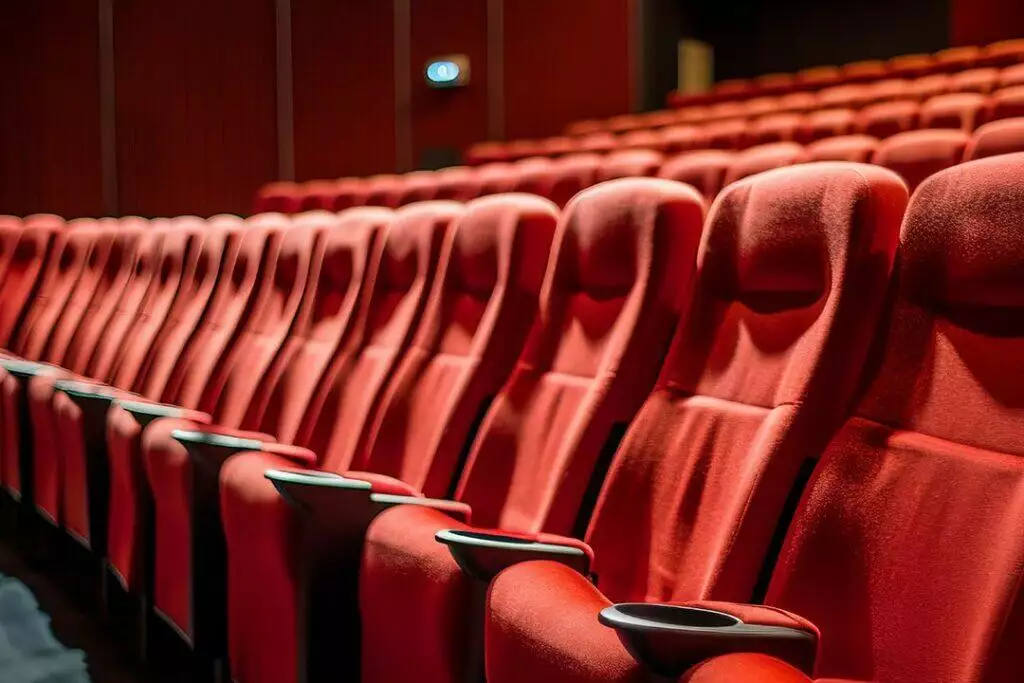 17) Play Couples Game Night at Theater 99
Bring some friends or family along for couples games night at Theater 99 (or join some groups participating). This interactive and laughter-filled event is the perfect way to bond with your partner and enjoy a night of fun and games. Get ready to show off your competitive side as you participate in improv games, trivia contests, and more. The talented performers at Theater 99 will keep you entertained throughout the night with their wit and humor. Get ready to laugh and have a great time together.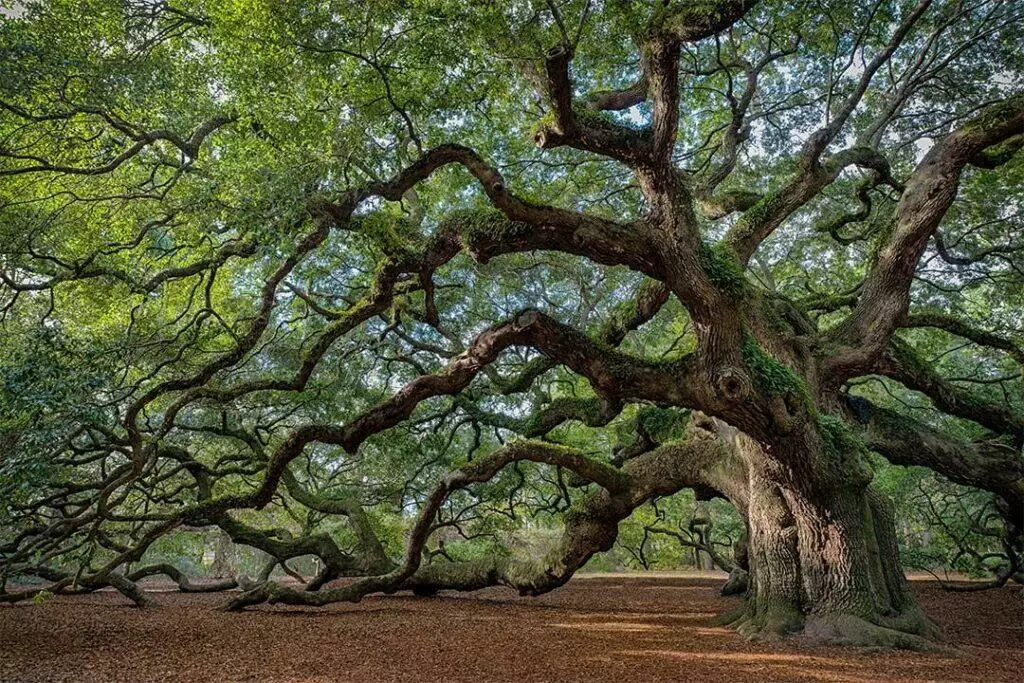 18) Admire the Spectacular Angel Oak® on Johns Island
Experience a must-see attraction in the low country by visiting the majestic Angel Oak®- an ancient Southern Live Oak tree that boasts an impressive age of 300-500 years, making it the oldest living thing in the country. Located in Johns Island, this breathtaking tree stands tall at 66.5 ft and has a circumference of 28 ft. The shade it produces covers a whopping 17,200 square feet, creating an enchanting atmosphere that will undoubtedly make for a memorable visit. You will definitely want to capture the moment with pictures that will serve as a special keepsake of your couple's trip to Charleston.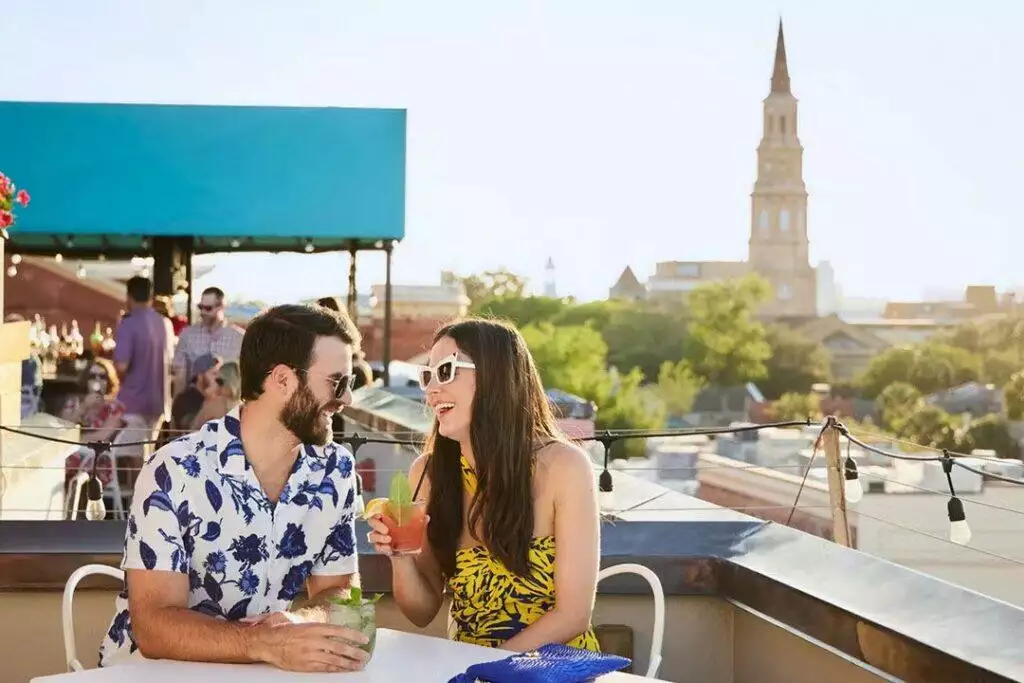 19) Savor a Cocktail on the Best Rooftop Patio in Charleston
When it comes to finding the perfect spot for a romantic date in Charleston, look no further than a great rooftop patio to kick your vacation adventures into high gear. This place is so good, it goes by the name, The Rooftop! Located at the Vendue Art Hotel in historic downtown Charleston, this special patio offers a stunning view of downtown Charleston, creating an exciting atmosphere for you and your love to enjoy a delicious cocktail. Open seven days a week from 11:30 a.m. to 11 p.m. on weekdays and from 11:30 a.m. to 12 a.m. on Fridays and Saturdays, it will be easy to complement any of your Charleston vacation activities.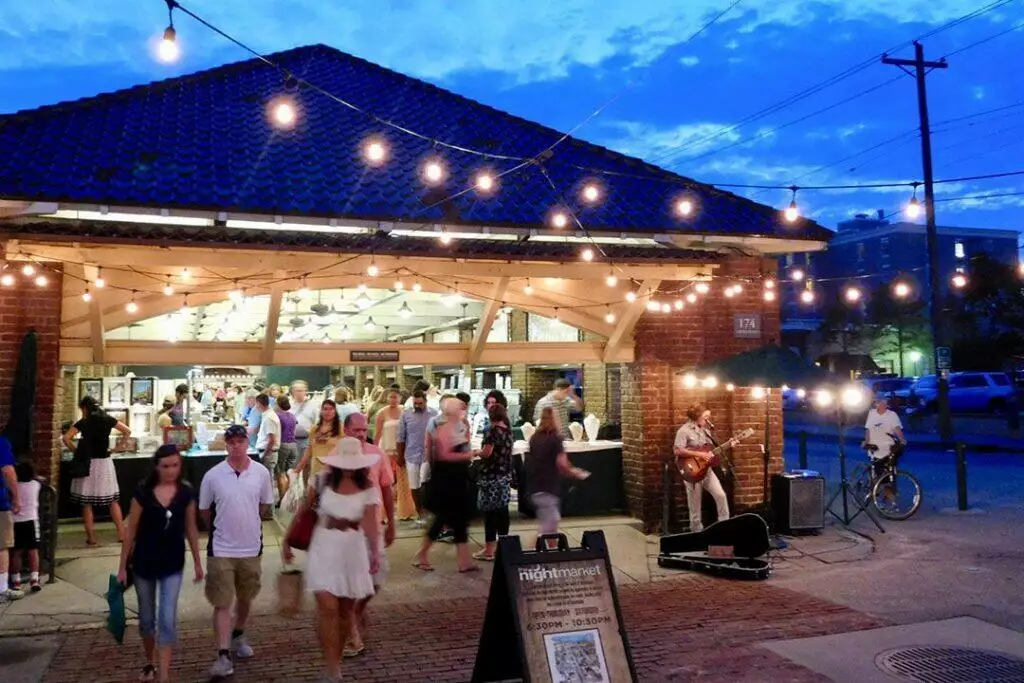 20) Wander around the Charleston Night Market
Couples looking for unique finds will have a blast wandering through the night market! Together, explore the three-block stretch packed with handcrafted goods and beautifully made Southern-inspired crafts or delicious artisanal food items. If you're in the process of decorating a room at home or searching for that one perfect fabric that both of you will love, this is the place to find it! Or, if you'd rather browse independently and surprise each other with special gifts, this market has got you covered too! The Charleston Night Market opens every Friday and Saturday night from 6:30 p.m. to 10:30 p.m., March through December, and also offers evening shopping on select Thursdays and Sundays.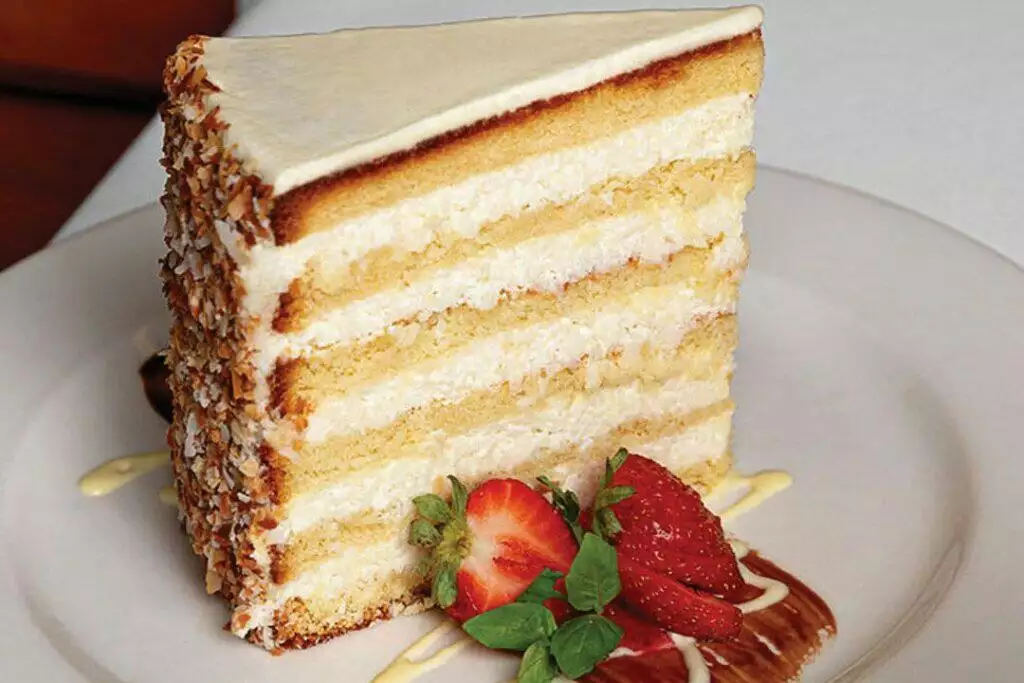 21) Devour the Legendary Coconut Cake
No visit to Charleston can be considered complete without experiencing the divine taste of the world-renowned Coconut Cake served at Peninsula Grill. Since its introduction on Valentine's Day in 1997, this 12-layer, 13-lb masterpiece has gained immense popularity and remains an unparalleled dessert option. It is a decadent treat to be savored with a loved one using two forks, with layers of moist white cake, rich cream frosting, and a generous covering of toasted coconut, offering pure heavenly indulgence in every bite. This exquisite dessert may serve as your vacation's ultimate sweet finale.
There are so many things to do in Charleston for couples—romance and fun await you and your special someone! Visit our blog for more tips and travel suggestions for Charleston for couples and families!