< More Posts
Old South Carriage Launches Luxury Sweepstakes Valued at $2,500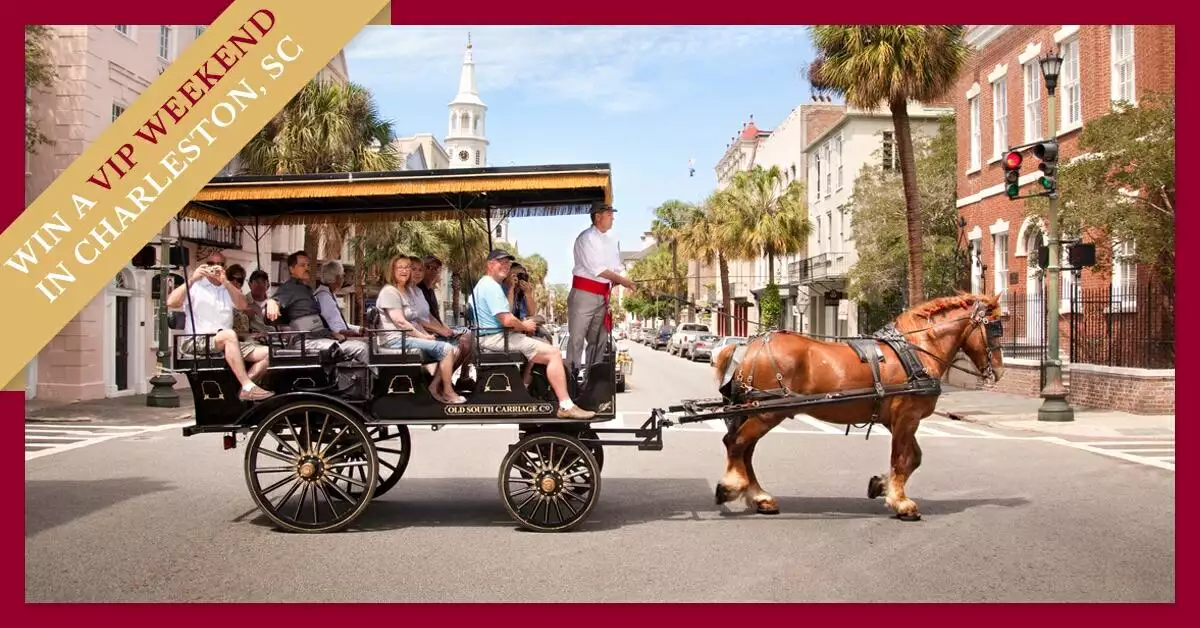 FOR IMMEDIATE RELEASE
Charleston, SC 10/20/2017: Old South Carriage Company announces a sweepstakes for a luxury weekend at the company's private horse farm. This $2,500 VIP sweepstakes runs from October 20 through November 20, 2017 and includes meals at three of Charleston's finest restaurants as well as touring opportunities by land and sea. Anyone can enter the sweepstakes online at oldsouthcarriage.com/sweepstakes. (Note: the sweepstakes has ended. Please see current deals and special offers here.)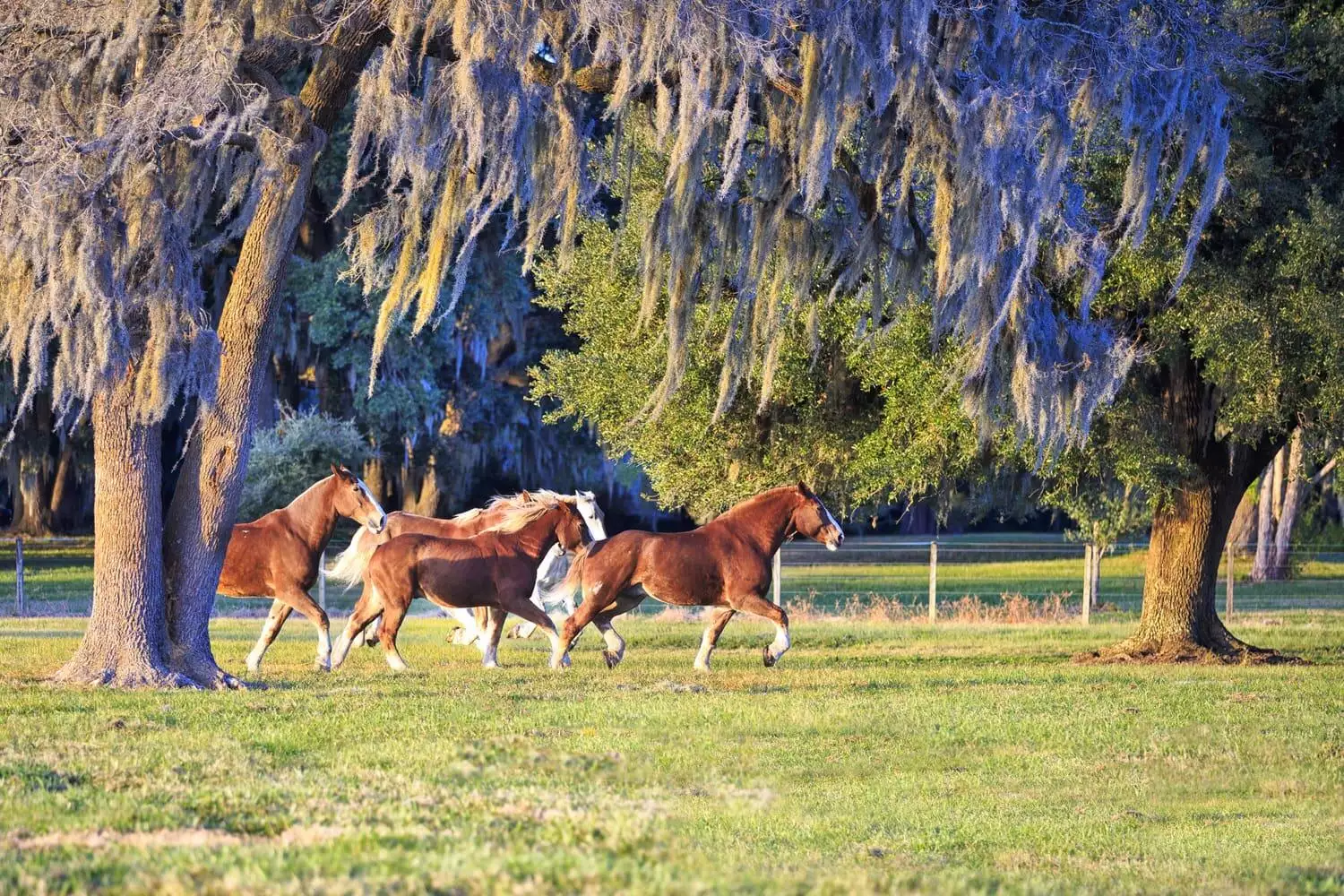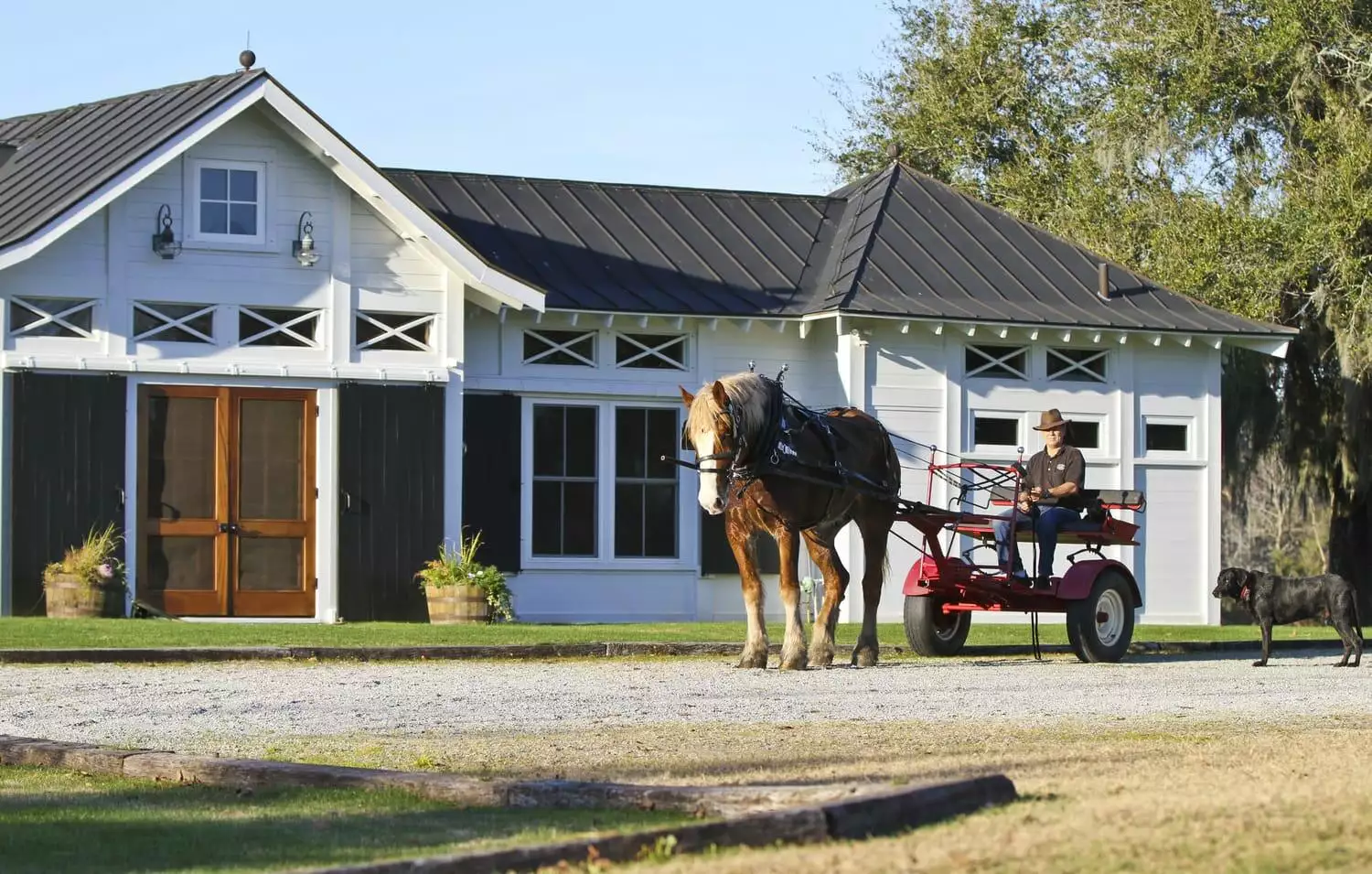 The winner will be announced on November 21, 2017. The grand prize includes:
· 2-night stay for 2 adults at Sugah Cain Farm's Pond Pavilion on Johns Island
· Private horse-drawn carriage tour of downtown Charleston
· Spiritline Harbor Cruise or Fort Sumter Boat Tour
· Dinner for 2 at Slightly North of Broad
· Dinner for 2 at Rita's Seaside Grille
· Sunday brunch at Halls Chophouse
· Behind-the-scenes tour of the Old South Carriage Company operation
"We are excited to give our customers and social media followers the opportunity to see the full expanse of Old South's carriage operation - from our peaceful farm on John's Island to our bustling stable in downtown Charleston. The sweepstakes winner and their guest will enjoy exceptional touring and dining experiences during this unforgettable weekend getaway. We are delighted to have Hall Management Group and Spiritline Cruises partner with us," announced owners David J. and Debbie Compton.

About Old South Carriage Company
Old South Carriage Company is a leading tour operator providing historic horse-drawn carriage tours in Charleston, SC since 1983. From 16-passenger carriages to private 4-passenger carriages, Old South Carriage Company offers a variety of daytime and evening tours. Old South owns over twenty-five Belgian and Percheron draft horses that reside on a 65-acre farm on John's Island and work from their stable at 14 Anson Street in downtown Charleston, South Carolina. Old South also provides wedding carriage rentals, tours for school group field trips, corporate event excursions, and more. For additional information visit oldsouthcarriage.com
About Hall Management Group
With extensive experience in the hospitality industry, the Hall family appreciates the importance of true hospitality and comfort. With experienced teams from the kitchen to the dining room, the restaurants offer superior dishes, service, and atmosphere that will entice guests to stay, enjoy, and come back, time and again. The Hall Management Group, headquartered in downtown Charleston, South Carolina, owns and operates Halls Chophouse, High Cotton and Slightly North of Broad in Charleston, Halls Chophouse in Greenville, the Old Village Post House Inn in Mt. Pleasant, and Rita's Seaside Grille in Folly Beach. For more information visit: www.hallmanagementgroup.com
About Spiritline Cruises
For more than 50 years, Spiritline Cruises' impressive fleet of yachts has transported passengers through the calm and scenic waters that surround Charleston. Vessels sail across Charleston Harbor and past the Battery during harbor cruises, whereas historic Fort Sumter treks explore the place where the Civil War began. Spiritline Cruises also explores the city at night, with visitors enjoying dinnertime meals on the Spirit of Carolina against a backdrop of twinkling city lights. The ships can also be privately chartered for weddings or special events for groups of up to 300. For more information visit: www.spiritlinecruises.com or www.fortsumtertours.com